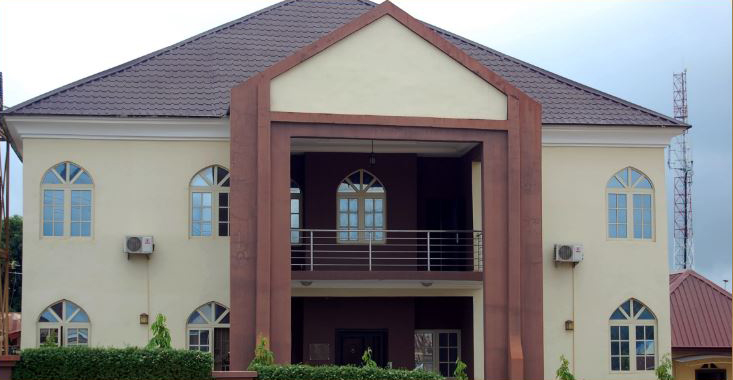 There were many attempts made by various friars at different times in order to have a foundation in the Federal Capital Territory. Following the outcome of the first Vicariate Congress of the Order in Nigeria, three friars were formally assigned conventuality in Abuja. They are Friars Jerome Ituah (Prior); Peter Nwachukwu (First Councillor) and Michael Spain. However, many other friars have since worked in this community from its very inception till date.
The noble intention of the Vicariate in acquiring a large piece of land in Jikwoyi Abuja is to build a spirituality centre for retreats and conferences. While fund was sourced (and is still being sourced for this purpose), Christ the King Church, Kurudu was created in 2008. When the Archbishop, John Cardinal Onaiyekan, gave the parish to the Carmelites to administer, it seemed as if nothing substantial could happen for a long time. But, providentially, things have changed and improved drastically.
Through the great work of pioneer parish priest, Rev. Fr. Jerome Ituah, OCD, the little Church building inherited in Kurudu which could barely sit a hundred people was demolished to give way to the present Church building which takes more than a thousand people. Today, there are four Masses on Sundays in Kurudu and two Masses on weekdays. The Outstations have also grown tremendously that each one cries for space for expansion.
As the parish is flourishing, attention has been paid to both the physical and spiritual life of the people. There are so many spiritual activities in the parish that keep attracting people from the neighbouring parishes. There are two Retreats annually during the Lenten Season and Advent Season. On a monthly basis, there is Parish Vigil which gives the parishioners an opportunity to pray together as a parish community. There is also a monthly catechetical program tagged "Know Your Faith". This gives the parishioners an opportunity to understand and deepen their faith in the Church.
Also instituted are programs for families, youths and children on a yearly basis. The youths have outings and valentine celebration. This is also observed by the adults. The family week is had every quarter of the year whereby married people come to learn about different aspects of their lives.
Within four years as a parish administered by the Carmelites, a parish house was built and has been acclaimed as extremely well finished. This also is the grace of God. Parishioners have shown keen interest in the development of the parish. They have been very cooperative and have demonstrated so much commitment financially as well. To God be the glory.
Besides the work in the parish, the friars have been involved in Retreats and Recollections for Congregations, Dioceses and Parishes.
Address
St. Joseph's Community Abuja
P.O. Box 40
old Karu Post Office
Abuja, Nigeria