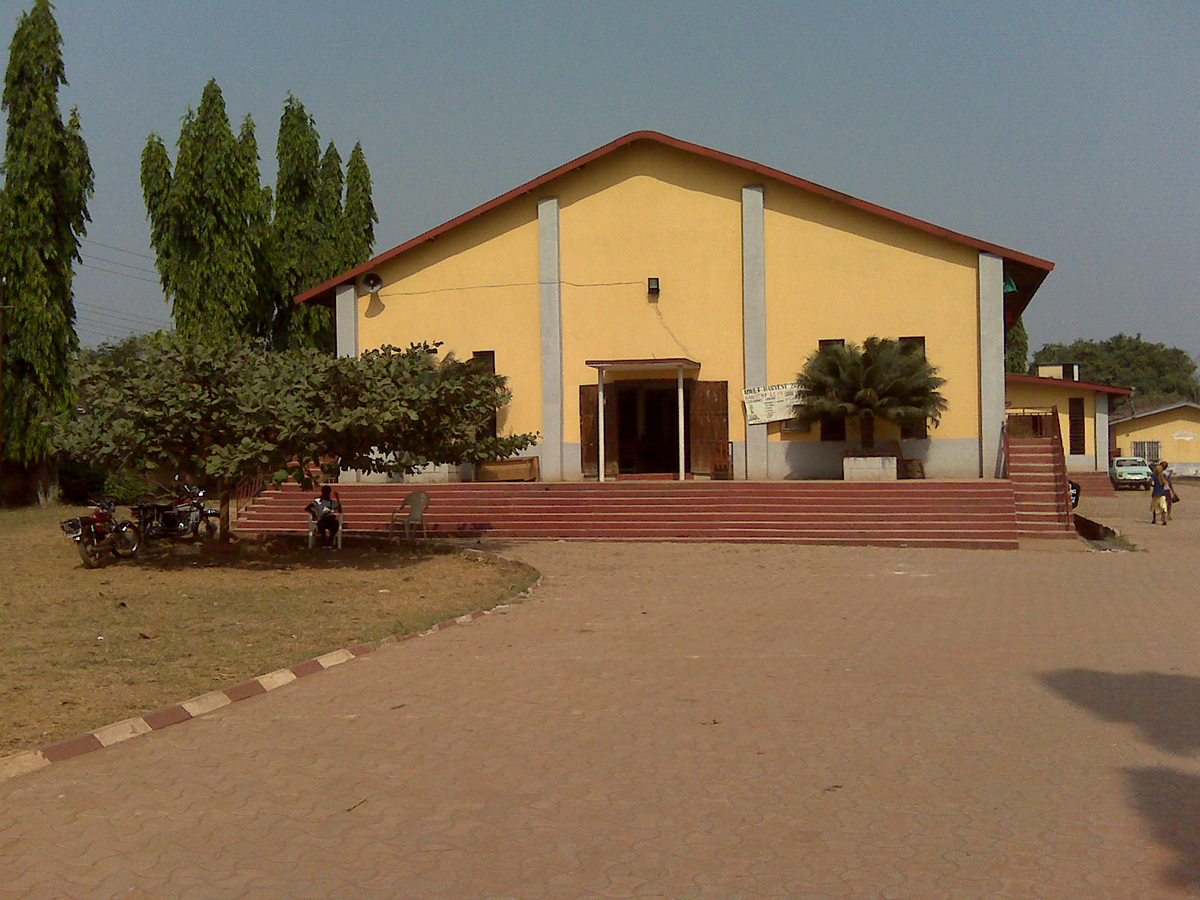 The parish of Mary the Queen is located in the town of Ekpoma, Edo State, in the heartland of Nigeria. The Carmelites were given responsibility for this parish in 1995. Besides the parish Church, there are outstations.
In 2002 a parish centre opened. It was built with a generous contribution from the Irish Government. This houses many parish activities such as wedding receptions, study centre for students, a medical outreach centre and a day-care centre for children as well as the parish catechist office. On May 19, 2012, a gigantic multi-purpose structure was blessed and opened in the parish compound. Among others things, this large structure has a big bookshop, a beautiful chapel, various offices and a very large hall.
An offshoot of the work of the Carmelites in Ekpoma is the founding of the Mt. Carmel Group of Schools. Mt. Carmel Nursery and Primary school opened in 2001 while the Mt. Carmel Secondary School opened in 2003. An amazing success has been recorded since its foundation.
ADDRESS
Mary the Queen Parish
P.O. Box 21, Ekpoma
Edo State, Nigeria
CLICK TO VIEW PARISH ACTIVITIES
SUNDAY MASSES
6.00 a.m.; 8.00 a.m.; .10.00 a.m.; 6.00 p.m. 
WEEKDAYS
Monday to Saturday 6.00am and 5.30pm
(Exception) Wednesday Evening Mass 5.00pm 
SCHEDULE FOR DEVOTIONS
Holy Hour – Thursdays at 5.00pm
Mass for the Sick: Every First Friday of the month at 5.30am and 4.30pm
SCHEDULE FOR CONFESSIONS
Every Saturday from 5.00pm
WEDDINGS
Saturdays 9.30am and 11.30am
INFANT BAPTISM
Every First Saturday of the month
COMMUNION FOR THE SICK/AGED
Every First Friday of the month
CHILDREN MASS
Last Sunday of the month at 8.00am (Social Centre)
OFFICE HOURS
Monday to Friday (9.00am to 1.00pm and 4.00pm to 6.00pm)
CONTACT MARY THE QUEEN PARISH
Mary the Queen Parish
P.O. Box 21, Ekpoma
Edo State, Nigeria