St. John of The Cross, Ibadan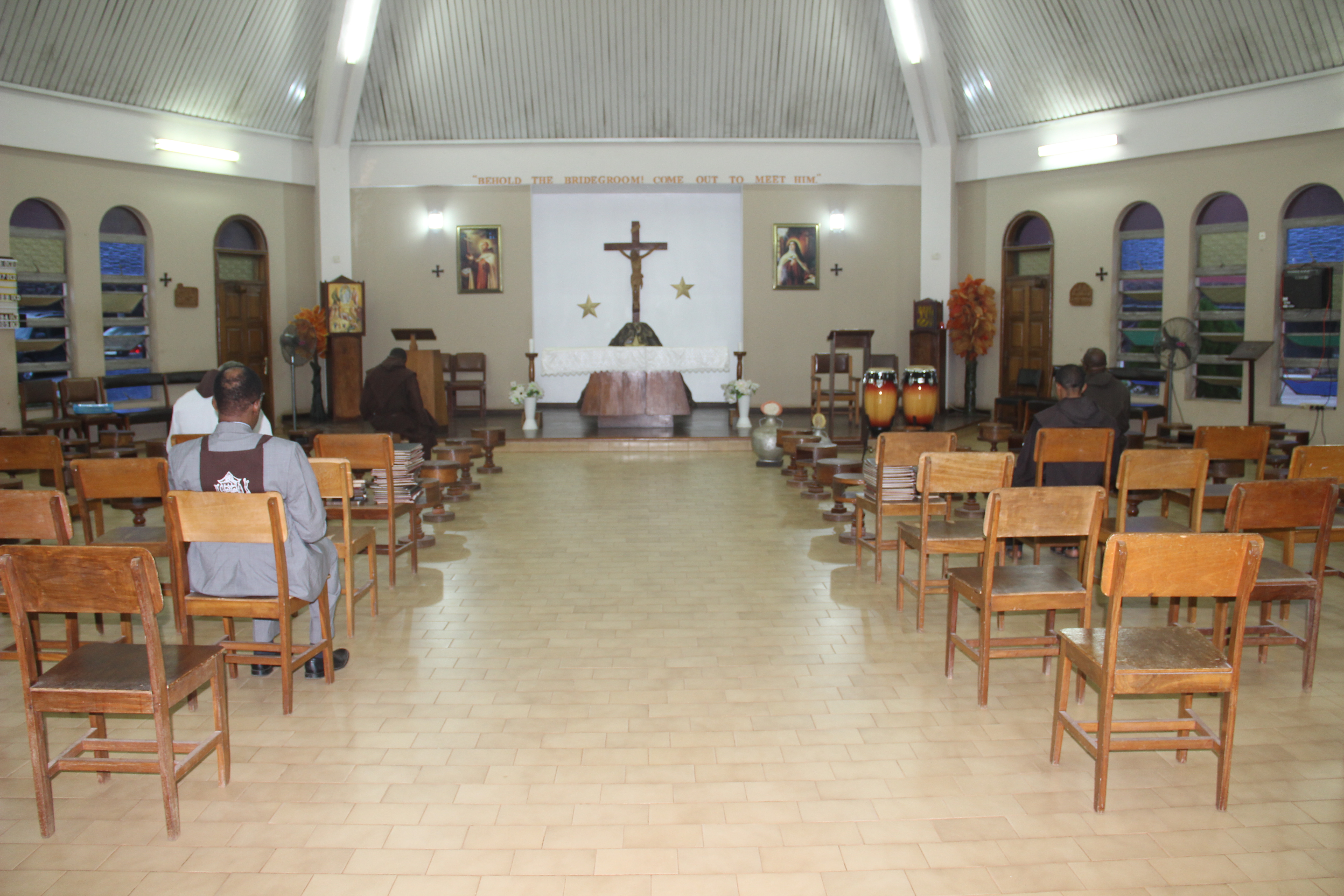 St. John of the Cross Carmelite Community is the Vicariate's house of studies. Here, the student-brothers engage in the tedious task of tidy thinking. They study Philosophy and Theology in preparation for the priestly ministry at the Dominican University, Samonda – Ibadan.
The establishment of Carmelite presence in Ibadan, Oyo State in the year 2000 was a dream-come-true. When the first group of thirteen students arrived Ibadan from Nsukka on 18 August, 2000, the community stayed in a rented a property in Jericho (for the next four years) while plans were drawn up for a new residence. Frs Jim Noonan and Remigius Ikpe formed the first community with the students.
The community immediately set about looking for a suitable site for the new monastery. This was found in the present elevated site of the monastery in Alara Village, Ologuneru. The site was purchased in 2002. Work on laying foundations began in February 2003 when Fr. Thaddeus Dim, OCD was prior. The foundation stone was laid and blessed by Fr. John Grennan, OCD (Provincial at the time) during a visit to Ibadan in July 2003. The community began to move into new monastery late in 2004. Through the untiring work and efforts of Fr. Thaddeus, the new monastery and its chapel were blessed on July 20, 2005.
Besides the work of formation, the community also welcome those who desire a quiet time for retreat and recollection.
ADDRESS
St. John of the Cross Carmelite Community
Alara Village, Ologuneru,
GPO Box 4735, Dugbe,
Ibadan Oyo State, Nigeria